3. The Politics of the Party
Whether fact or fiction, the Purim story begs for modern critique, midrash, and creative re-visioning rather than the lazy revisionism offered by mainstream Jewish education. In 2003, I was one of the organizers of the "Suck My Treyf Gender" Purim party, an event which offered some opportunities for that creative critique. Suck My Treyf Gender featured hostesses from Hadassah Ladies for Homos (a sister organization of Church Ladies for Choice), a wrestling-match between Kosher and Treyf, and an alternative Megillah reading, all while raising funds for Jews Against the Occupation and Queers Undermining Israeli Terror. At that event we distributed a manifesto, "The Politics of the Party," which included this quote:
On Purim, we are religiously obligated to get so shit-faced [drunk] we can't tell the difference between "blessed" haman, and "cursed" mordechai. Binaries, dichotomies, opposites are emphasized, exaggerated and celebrated. We masquerade as Good vs. Evil, Male vs. Female, Oppressed vs. Oppressor, but the goal is not to reinforce these dichotomies, but to realize that they are false separations, that there is a beautiful space inbetween all opposites, and that is the space where we live as happy, healthy beings. It is in between the extremes, somewhere between "male" and "female," healing our experiences of oppression while checking ourselves on the power we have to oppress others, that we walk Hashem's path.
In one act of this cabaret, I performed as Adam Shapiro, the Jewish guy who co-founded International Solidarity Movement (ISM) and who was with Yasser Arafat the previous Pesach in the Palestinian leader's besieged Ramallah compound, incurring the anger of the Zionist Jewish community. Adam and one of the Hadassah Ladies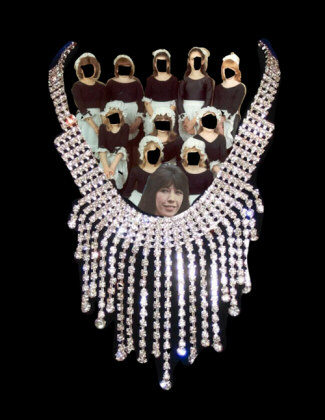 serenaded each other with "Wind Beneath My Wings," in a celebration of the cross-pollinization of queer and anti-occupation Jewish activism. Another moving performance was offered by a woman who had recently returned from doing human rights work in the Occupied Territories and read poetry about her experiences that brought a powerful silence to the otherwise rowdy crowd. In sum, the Suck My Treyf Gender cabaret performances used Purim's cultural traditions as a way to challenge the same nationalism and extremism that Baruch Goldstein glorified with his brutal killings. At the same time, we amplified the meaningful role of Jewish queers and outsiders. In our Megillah, the two eunuchs who plot to kill the King are among the symbolic heroes.
With the between-the-lines vision of Purim's transgressive potential, we can ask real and deep questions. Is Esther a brave heroine or a subordinating woman spinning back and forth between the demands of various men in her life, making good for herself by capitalizing on the betrayal of other, stronger women? Is Mordechai a brave Jewish hero, or a patronizing and arrogant man who would gladly do to another people what he wished not done to his own? He won't bow to a king, but he tells Esther to bow to her husband, the king. Is Haman truly evil, or was his history written by the victors who killed his whole people and needed to vilify him to justify a brutal "regime change"? Is Vashti the goyishe heroine of this Jewish story? Is the King really a fool, or, as many commentators suggest, the worst of all -- a lecherous old man with access to endless virgins, eager to sign off on any genocide that doesn't affect his property or his status? We have to wonder why those eunuchs were plotting to kill him, and look who starts and ends with the real power!
Modern Purim celebrations use the traditional play as a vehicle for popular education around a broad range of issues by playing with the iconic roles typified by the Megilla's characters: good girl, bad girl, stupid king, valiant citizen, evil politician. These traditional players can easily and informatively be mixed up with any combination of modern kings, s/heroes, insider/outsider activists, popular resistance movements, and evildoers-ex-machina. Witness this cross-section of creative re-interpretations:
• In 2002, the Workmen's Circle/Arbeter Ring, Amnesty International USA, HEEB Magazine, and Great Small Works sponsored a "Giant Puppet Purim Ball Against the Death Penalty." The celebration included a retelling of the Megillah and music and dance, including reggae with Yiddish lyrics, and the Klezmatics. In 2004, Great Small Works, Arbeiter Ring, and Storahtelling, joined with Jews for Racial and Economic Justice to create a play about immigrant rights directed by Jenny Romaine of Great Small Works and Circus Amok. In 2005, these groups reconvened at The Knitting Factory for a purimspiel that followed Vashti to a detention center and skewered racial "terrorist" profiling and the Patriot Act. These annual celebrations in Manhattan bring together amazing inter-generational crowds ranging from secular-socialist elders to queer red-diaper babies and all kinds in-between.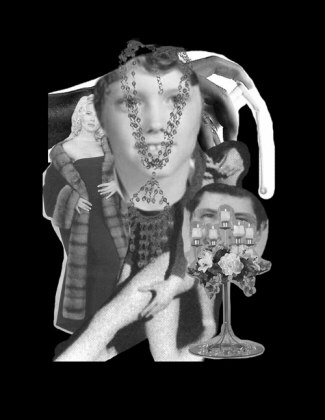 • Also in 2002, Bonna Devora Haberman who describes the Purim story as "in many ways a story of sex and violence, a tale of how men of power use the currency of the female body to achieve their goals" used the Purim story as an educational activist tool to spread the word about global trafficking of women and girls. Unmasking the Fast of Esther is a 27-page play that Haberman shared with hundreds of congregations across the world, and weaves the Megillah and the Talmud with modern news articles.
• Amy Tobin created the musical Lilithin 1996, and followed up with Esther's Mission - Love, Blood & Wine In Exile in 2002, Estherminator - a Psycho-Pious Purim Rock Opera in 2003, and The Esther Show in a 2005 tour about which Nextbook.org's Ben Wurgaft writes, "If Purim is the holiday of subversive reversals, then Tobin's version of subversion asks other tough questions ... Tobin also likes to use the clueless and ineffective king to poke fun at political targets—the death penalty, the invasion of Iraq, and this year, the Bush administration. In one refrain she sings of a 'Story about the stories we tell,' suggesting that Purim is precisely the time to use a critical lens to scrutinize politics."
• The radical Jewish feminist group Jewish Women Watching (JWW), which borrows tactics from the Guerrilla Girls to challenge sexism in the Jewish world (where Guerilla Girls attack the male-dominated-power of the Art world), has used Rosh Hashanah, Hanukkah, high-profile gatherings of Jewish communities, and Purim as opportunities to challenge from within (if anonymously) and without. In addition to stickers that could be put on any grogger (noisemaker) reading "Drown Out Sexism," JWW also protested at the United Jewish Charities (UJC) in New York with masks on and published a postcard, telling us that "Vashti's not the only woman who had to strip to keep her job. Even in the Jewish world three out of four women endure sexual harassment in the workplace." JWW activists observed that at a Megilla reading, we "spin our groggers 50 times to blot out Haman's name. That's more than the number of women on the boards of the Anti Defamation League [ADL] and the United Jewish Communities combined," and ask, "Rabbis agree that without Esther's intervention Haman would have murdered all the Jews. With almost no women in the top five executive positions at national Jewish organizations, what might befall today's Jewish community?"
Purim's tale is a warning with another warning wrapped inside, a liberation that isn't liberating, and it begs us to create space for solutions that don't entail easy answers. Wrestling with Esther offers her a chance for meaningful heroism without a brutal legacy, and the insights of these strategic theatrical misunderstandings offer us a path towards transformation
For those of us who don't fit the mainstream Jewish community norms, Purim has become an opportunity to come out of the corners and challenge our own community by manifesting our fabulous otherness, our queerness. On all other nights, the institutional Jewish community displays a false homogenous front on the issue of supporting Zionism. And on all other nights, homophobia and transphobia are still prevalent in our community. On Purim those of us who, like Pesach's wicked child, don't tow those party lines, exhibit our politics and our true queer lives without fear of rejection and repression. (Or so we hope.)
The stage directions for the 2004 Immigrant Justice Purim Spiel offer some modern midrash that may allow us to harness the power of Purim to challenge fundamentalism in years to come:
Hadassah stresses that on Purim, if you are confused, you are doing the right thing. [She] knows there are many paths towards holy disorder, many routes to the mystical place of misunderstanding... The more we don't understand, the more dyslexic we feel, the more we are entering into the practice of Purim, the more we will be supercharged, renewed, transformed.