A Meditation on James Lee Byars and the Number Ten
"Question was an open interrogative stance toward the universe,
embracing all things with a wide-eyed gaze of idiotic,
uncomprehending wonder."

Thomas McEvilley, "Falling Angel" from James Lee Byars: The Palace of Perfect (1997) p. 167



This is a small meditation on James Lee Byars
And the number ten
1+2+3+4 = 10
Perfect

It begins with a trip to the Whitney Museum
To see the Bill Viola piece on the second floor
Five Angels for the New Millennium

I'm there with Jon
I'd planned on recording our conversation about the work
One plus one is the seed of dialectic

But there are fifty people crammed in there
Watching the angels
Five angels owned by three museums
On two continents
Too many!

We escape to the adjacent gallery where 300 red glass spheres are
Arranged in spiraling arms on a white paper floor
My heart breaks
James Lee Byars: Perfect Silence
One is a point.

300 Perfect hand blown spheres.
"Pomegranate Seeds" I think, and my mouth waters

In the next room - black ink.
Then white marble in glass vitrines
Then a gold chamber.
The gold leaf squares flutter in the breeze of the ventilation.
I crush a piece into my thumb.

In discussions of James Lee Byars the words "shaman" and "show man" spring up a lot.
He's frequently compared to Joseph Beuys whom he's been photographed with.
He's performed his own death when he was alive. He wore a gold lame suit.
He made geometric marble objects which in their Jungian simplicity bring to mind Lucky Charms.

So let's count where we are.
One is Viola who I came to see.
Two is Byars next door.

Three is Jennifer Pastor who's still alive.
Living in California even.
Her work in the ground floor gallery consists of three pieces called
The Perfect Ride
An ear, a dam, a rodeo.
Model, sculpture, animation
As remembered, as dreamed, as rendered
Holy, Holy, Holy.


So

If you connect the three artists' work
You get a triangle that slices diagonally through the Whitney
Arranged on a white paper floor
Counting out pomegranate seeds. Rolling them in my mouth,
One is a point
Two is a line
Three is a plane, a shape

So who knows four?

If four is time, I make four a memory
Four is my friend Meg's tattoo
Before we got to know each other,
Meg and I took a class with Thomas McEvilley called Art and the Mind
We both remember the phrase "puer aeternus" from that class.

In the dark auditorium, McEvilley talked about Joseph Beuys, cans of shit and gold as representation of eternity.
A few years ago, he wrote an essay about James Lee Byars
for his posthumous retrospective in Spain.
About how Perfect answers Question
And how 1+2+3+4 =10

Meg wants a tattoo of a skull rising out of a jar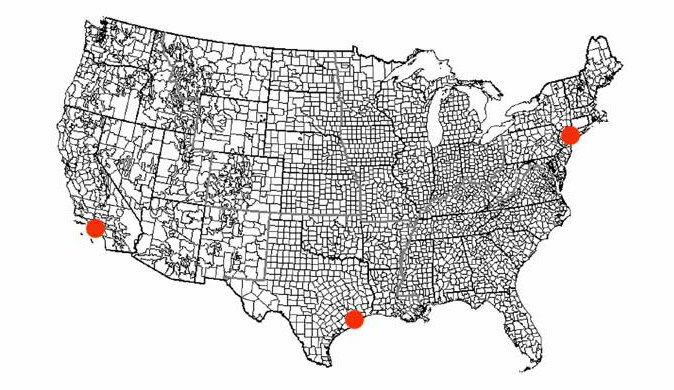 With the word PERFECT
In gothic lettering, of course

But there is no tattoo,
Just the idea
So it remains
PERFECT
And Meg's inscribed her own triangle
In two years
From Houston to San Diego to New York
Unraveling PERFECT

So one is Whitney
A point for departure
Two is Meg's Quest
Transcribed potential as dialogue

Three is this text,
Sullied in its creation – hovering now in near completion.

This moment as it's happening makes four.


Jonathan Caouette's art-house smash
November, 2004

Down and Out in the Slipper Room Joshua Axelrad
A Review of Val Geffner, and alienation
November, 2004

A Demonstration in Words Hila Ratzabi
October, 2004

T Cooper: No Fences Abi Cohen
The Zeek interview
May, 2004

Two Rituals Joshua Bolton
January, 2004

Fleeing Edges Noam Mor
December, 2003

The Art of Enlightenment Jay Michaelson


James Turrell and the truth of light
April, 2003

Knowledge, Community, Irony, and Love Jay Michaelson
What's the difference between laughing with art and laughing at it?
June, 2002

The Nature of Authority Dan Friedman
A review of "The Paradise Institute," a meditation on frames, judgment, and power.
May, 2002


In spite of everything, I still believe that people are really good at heart

Jay Michaelson
Whatever it Takes
Aaron Hamburger
The Merchant of Venice and the New Ruling Class
Karin Roffman
James Lee Byars & the number Ten

Abi Cohen
Two Incidents at the Café Kamienica
Gordon Haber
Jacob said to an angel, Tell me your Name
Abraham Mezrich
Archive
Our 610 Back Pages




The I-Thou Circus




February 10, 2005






Zeek in Print




Fall/Winter 2004 issue now on sale






About Zeek




Mailing List




Contact Us




Subscribe




Tech Support




Links
From previous issues:

Primal Scream Judaism
Temima Fruchter


Straight Eye for the Consumer Guy Dan Friedman


This Land was Your Land
James Russell