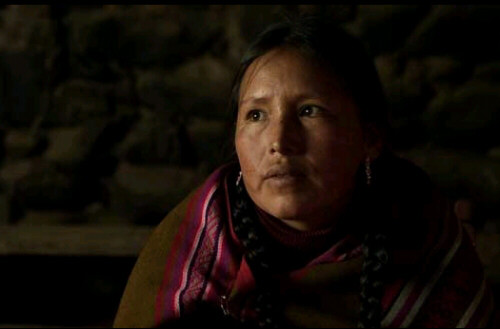 Michael Shurkin

The NMAI, in contrast, is clearly built for the non-Indian. There is a concerted effort, from the pronouns in the exhibit titles to the ethnicity of the docents, to communicate something of "ours" to someone who, presumably, is not "us." A feeling arises from this gesture that Native Americans most likely don't need it or any other museum to tell them who and what they are.
A truly living culture doesn't need a museum to confirm its existence. What, then, do we make of the multitude of expensive and lavish Jewish museums and memorials being built around the world? In the past, numerous Jewish leaders, even among the same German-Jewish ranks responsible for so much of the auto-objectification, recognized it as pathology, and came up with cures ranging from Zionism (Buber) and Orthodoxy (Rosenzweig) to a sort of anti-Wissenschaft Wissenschaft (Scholem). They knew that ethnography and "positive" science were too often tantamount to autopsy, and they understood that the body was still breathing. "Live Jewish and be Jewish" was their basic message. The fact that Jews build Jewish museums for Jews suggests that Jewish leaders, specifically the elites who alone are capable of launching and supporting the enterprises, have either lost the message or, like the son who does not even know to ask, are too far gone for such simple endeavors as living and being.


[1] [2] 3
Image: Still from NMAI Film, A Thousand Roads


Michael Shurkin is Associate Editor of Zeek. Esther Nussbaum is the librarian of the Ramaz Upper School in New York City.
Email us your comments

Related:

Giving Thanks to Elijah in Indian Manhattan Jonathan Schorsch
March, 2005

Art at War Bara Sapir


Artists on 9/11 and the war on/of terror
October, 2004

This Land was Your Land James Russell
Philip Roth's "The Plot Against America"
November, 2004

Retrato de Familia Bara Sapir


A family of Guatemalan Jewish artists
September, 2004

How Jewish is Modigliani? Esther Nussbaum


A reappraisal of Modigliani la juif
August, 2004

Wagner in Israel Margaret Strother Shalev
Inside Israel's curious opera ban
May, 2004

Davening with Joe Michael Shurkin
To fear a Jewish president
February, 2004

French Antisemitism Michael Shurkin
Is France Antisemitic?
November, 2003

Zionism and Colonialism Michael Shurkin
Is Zionism Colonialism?
June, 2003

If Only It Were All Just Art Michael Shurkin


Anxiety on the National Mall
January, 2003

Wrestling with Installation Art Michael Shurkin


Arte Povera, Damien Hirst, and annoying pomo intellectualism
December, 2002

The Aesthetics of Power Michael Shurkin
The Art of the Press Conference
September, 2002

Mourning in America Samuel Hayim Brody
Consuming September 11
September, 2002